No Bombing

Mark Edwards
The third release from Waiting Room press is a 60 page
black wiro bound A5 publication featuring 30 full colour collages pertaining to the subject matter of water, swimming, pools and the deep blue sea by one half of DR.ME Mark Christian Edwards.
No Bombing also includes short stories, poems, recipes and more from Aliyah Hussain, Jennifer Lucy Allan, Jilly Edwards, John Powell-Jones, Lorcán Kan, Lou Stoppard, Mark Edwards, Mary Nally, Musa Okwonga, Rob Lowe | Supermundane and Ryan Doyle.
The publication comes with a metal No Bombing swimming pool changing room locker token.LTD Edition of 150
Language: English
ISBN: 978-1-9997996-7-0
Format: 60pp
Size: 148mm x 210mm

£17 (incl shipping)



WRP–003
Bliss & Envy

Fatigay
The second release from Waiting Room Press comes in the form of a fold out large format poster zine & car CD featuring the debut of Fatigay, the music project of one half of DR.ME Ryan Doyle featuring unreleased experimental tracks, sound collages and artwork.
The poster zine features 5 double side printed fold out A2 (420X594mm) posters to accompany the 8 original tracks featured on the CD.
Comes bound by an emerald green elasticated loop, with a QR code to digitally download the tracks + a video mixtape sealed inside an oversized baggy.
LTD Edition of 100
Free download of 'no internet' 1 of 8 tracks featured on the CD available via buy link
Language: Scottish & Corsican
ISBN: 978-1-9997996-9-4
Format: 5 Fold out double sided printed A2 Posters & Natural green roach paper cover with 8 track CD
Size : 297 x 210mm bound
(Posters 420 x 594mm)
£13.00
WRP–002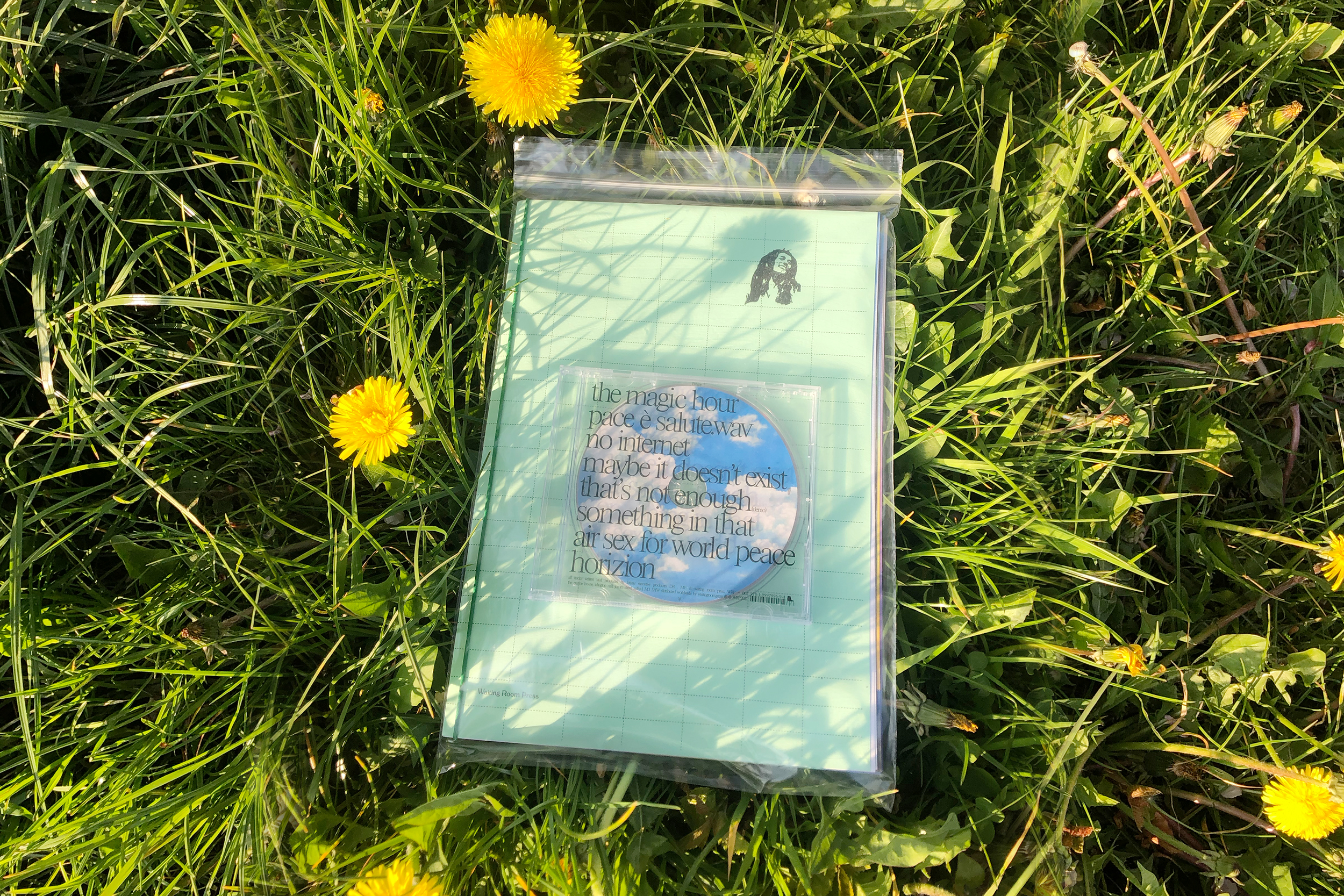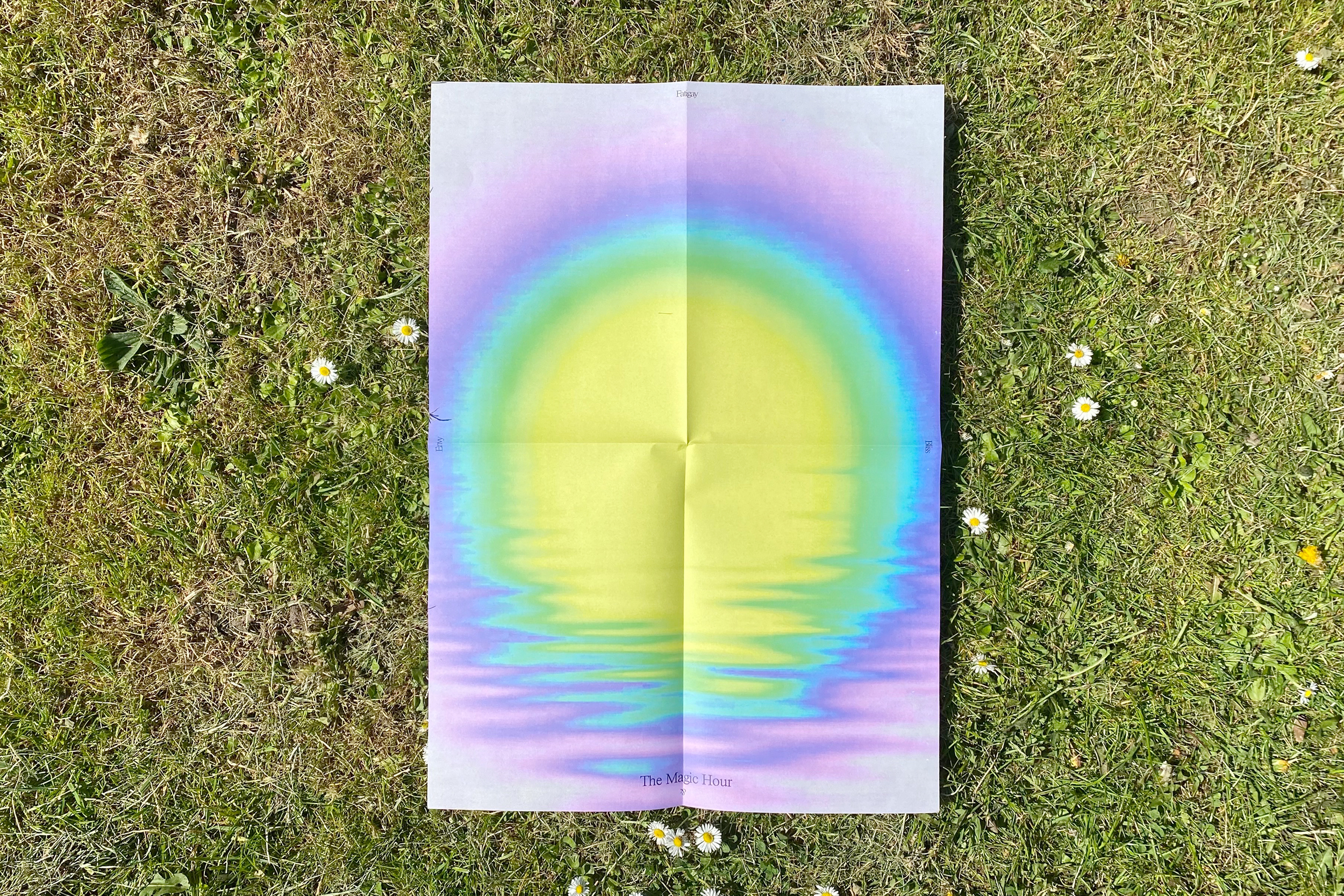 Not Dead or Famous Enough, Yet
DR.ME
Ryan Doyle and Mark 'Eddy' Edwards were DR.ME before they even knew it. Thrown together for an icebreaker challenge at Manchester School of Art because they were next to each other on the class register, the pair quickly found strength in unity as designers and artists. As a design studio the pair have an innate ability to constantly evolve and look outwards across different mediums and forms; but it's their continuing sense of togetherness and determination that has led to this point: Not Dead Or Famous Enough Yet is a 600-page book that celebrates 10 years of a studio built independently from the ground up by two friends following their own path. "We'd always talked about doing a book that focused on our work, so when the decade started coming into view a couple of years ago it snowballed from there" Eddy says. "We see it as a deep dive into the inner workings of an independent art and design studio but also who we are as people, friends and creatives. It's an investigation into our collaborative working practice, concepts, influences, secrets, things we've learned, our failures and successes of something that's been our lives for 10 years."
WRP–001